Dental Implants Mississauga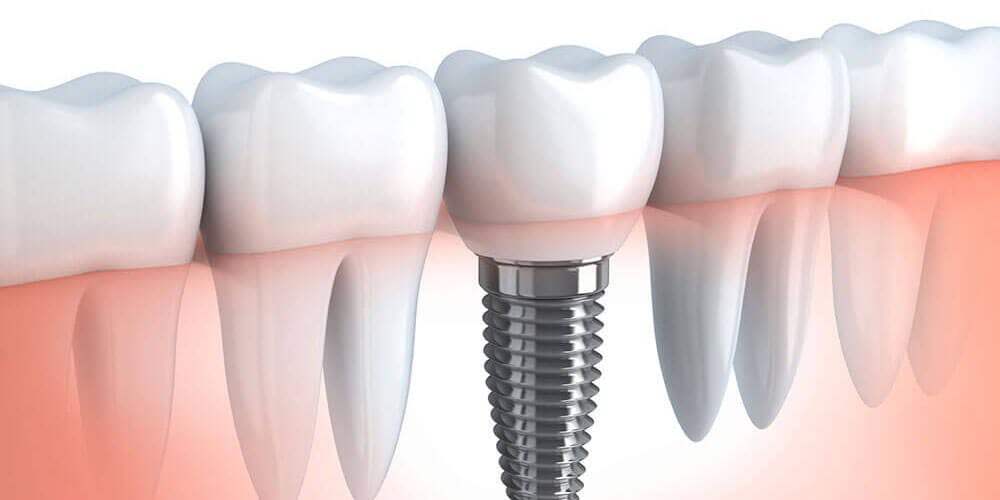 Dental Implants: The Permanent Solution for Missing Teeth
At Smile Horizons Dental Arts, we specialize in providing remarkable dental implant solutions for individuals seeking a permanent replacement for missing teeth. Led by Dr. Hytham Elwi, a highly qualified dentist, our team is proud to offer a range of dental implant options constructed from biocompatible titanium.
We can help you achieve a confident smile and restore your oral health.
How we help people in Mississauga Fix their Smile with Dental Implants
Dental implants offer unparalleled support and functionality similar to natural teeth. By fusing with the surrounding bone, these implants provide a stable foundation that not only restores your ability to chew and speak confidently but also preserves the health and alignment of adjacent teeth. Whether you need crowns, bridges, or dentures, our dental implants serve as sturdy anchors that enhance both functionality and aesthetics.
If you Need Bone Grafting we Have the Expertise
In cases where the jaw lacks sufficient bone for implant placement, our experienced team specializes in performing bone grafting procedures. Bone grafts help augment and regenerate the jawbone, creating a solid foundation for successful implant integration. Whether you have missing teeth, jawbone defects caused by surgery or radiation therapy, or poor-quality bone, Dr. Hytham Elwi and our team will ensure the best possible outcomes for your dental implant procedure.
Mississauga's Technological Expertise in Dental Implants
At Smile Horizons Dental Arts, we embrace cutting-edge technology for dental implant procedures. Our revolutionary digital implant flow placement technology utilizes computer-generated 3D models and surgical guides, ensuring optimal accuracy and predictability. By digitally mapping out the implant placement, we can achieve:
Improved outcomes
Reduce invasiveness
Provide a more comfortable experience for our patients
Rest assured, our focus on precision enhances the long-term success of your dental implants.
Mississauga's Unique Comprehensive Post-Implant Care
We understand the importance of post-implant care for the ongoing health and success of your dental implants. We provide follow-up care and guidance to ensure your implants last a lifetime. Our team will guide you on maintaining good oral hygiene, attending regular dental check-ups, and adopting a healthy lifestyle. With our dedicated support, you can enjoy the long-term durability and benefits of dental implants.
Mississauga's Cost-Friendly Dental Implant Services
We are pleased to inform you about our current promotion at Smile Horizons Dental Arts. Our dental implant services are already priced reasonably, but we have an exciting offer that allows you to enjoy even greater value.
For a limited time, we are offering a special promotion on dental implants.
By taking advantage of this promotion, you can benefit from a 10 to 20% discount on all implants. This discount covers not only the implant itself but also includes crowns or bridges, the surgical guide, and the bone graft if required (conditions may apply). This comprehensive promotion provides an excellent opportunity for you to receive high-quality dental implants at a reduced cost.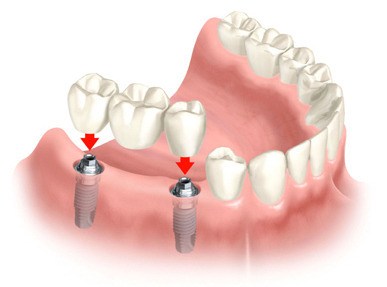 At Smile Horizons Dental Arts, we are proud to offer dental implants at the discounted price of $2,899 during this promotion. This investment in your long-term oral health presents a cost-effective solution for replacing missing teeth and restoring your smile.
Please note that this special offer is available for a limited time only, so we encourage you to take advantage of it while it lasts. Don't miss out on this opportunity to receive top-quality dental implants at a significantly reduced price. Contact us today to schedule a consultation and discuss how our dental implant services can benefit you.
Book Your Appointment Today
Experience the life-changing benefits of dental implants at Smile Horizons Dental Arts. Dr. Hytham Elwi, an expert in prosthodontic dentistry, and our dedicated team provide personalized care tailored to your unique needs. With our current promotion, there has never been a better time to restore your smile and regain your confidence. Contact our office today to learn more about dental implants and schedule your appointment. Let us help you achieve a permanent solution for missing teeth and enhance your quality of life.
If you are looking for a dentist in Mississauga for
Dental Implants
please call us at
(905) 607-8778
or
book an appointment
online.
Ask Questions
We will gladly answer any questions you may have.
Ask Questions
Book Online
Smile Horizons Dental Arts offers the ability to request your dentist appointments online. Schedule an appointment now!
Book Online
New Patient Forms
By filling out the New Patient Forms ahead of time you will save significant time on your visit.
New Patient Forms
Our Distinguished
Dentist in Mississauga
A smile is a curve that sets everything straight!
Dr. Hytham Elwi

MSc Fixed and Removable Prosthodontics, DDS
Dr. Hytham Elwi is a highly qualified dentist with a specialization in Prosthodontic Dentistry. He obtained his DDS degree in 1993 and later completed an MSc in Fixed and Removable Prosthodontics. With over 12 years of experience in general dentistry, Dr. Elwi developed a special interest in implant dentistry and cosmetic dentistry.
Dr. Elwi's expertise lies in full mouth rehabilitation cases, and he has a confident approach in handling them. He is a registered member of prestigious organizations such as the Royal College of Dental Surgeons of Ontario (RCDSO), Ontario Dental Association (ODA), Academy of General Dentistry (AGD), Former member of American Association of Implant Dentistry (AAID), Jordanian Implant Dentistry Commission (JIDC). Additionally, he has been an active member of various overseas study groups and associations.
Having moved to Canada in 2015, Dr. Elwi has worked in multiple dental clinics in Ontario, utilizing his extensive knowledge and experience to provide exceptional dental services. He is not only dedicated to his profession but also a proud father of four boys who share his passion for sports and music.