Dental Dentures Mississauga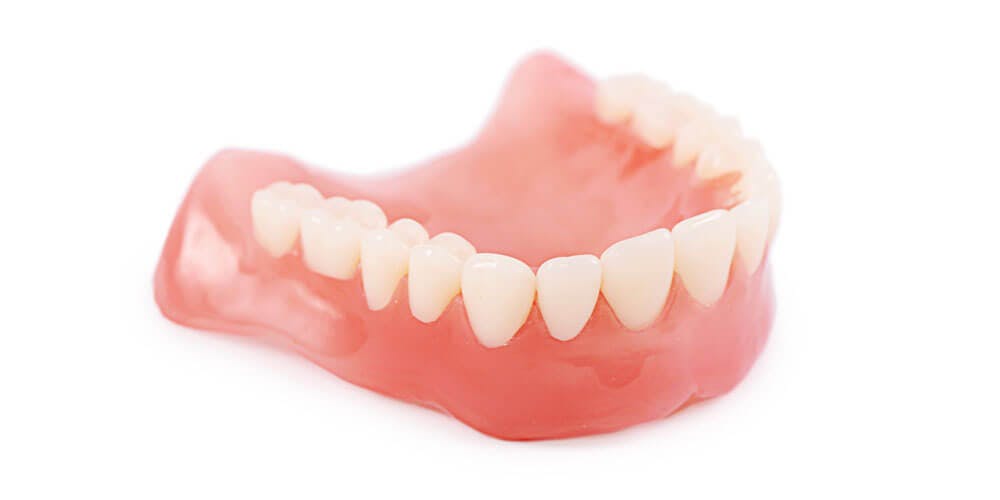 Dentures are removable artificial teeth that are worn to replace missing teeth.If you have lost some or all of your teeth due to accident, illness, or inadequate oral care, your dentist or prosthodontist may recommend dentures as a replacement option.
Types of Dentures: Complete and Partial Dentures
There are two types of dentures: complete dentures and partial dentures. Complete dentures are used when all of the natural teeth are missing, while partial dentures are used when some natural teeth remain.
Complete Dentures
Complete dentures are a replacement option for when all the teeth in an arch are missing. They can be made for either the upper or lower jaw and are secured by suction and/or an oral adhesive. They are removable, similar to partial dentures.
Partial Dentures
Partial dentures are a common solution for replacing missing teeth when the surrounding natural teeth are not strong enough to support alternatives such as bridges, or when multiple teeth are missing.
Complete and partial dentures can provide patients with a functional replacement when teeth have been lost.
Construction of Complete and Partial Dentures
Complete dentures are designed to replace all missing teeth in an arch. They consist of an acrylic base that mimics the look of gums and can have acrylic or porcelain teeth. The base is custom-fitted to the contours of the arch to ensure stability while eating, speaking, or swallowing.
Partial dentures are used when some natural teeth remain. They consist of a metal framework with teeth attached in the areas of missing teeth. The framework also has clasps or arms that fit around some of the remaining natural teeth. This combination provides stability during normal oral functions.
The Benefits of Implant-Supported Dentures
An implant-supported denture is a type of removable denture that is supported and secured by dental implants. Unlike regular dentures which rest on the gums, implant-supported dentures are anchored to the jawbone. They are typically recommended for patients who have lost all their teeth in the jaw but have enough healthy jawbone to support the implant.
Denture Cleaning and Maintenance
Proper cleaning of dentures is crucial for their longevity and to prevent oral health issues. To ensure the proper hygiene of your dentures, it is essential to clean them daily. The following steps should be taken to properly clean your dentures:
Remove dentures and rinse them thoroughly under running water to remove any food particles.
Use a denture brush or a soft toothbrush and a mild soap or denture cleaner to scrub the surface and in between the teeth.
Clean the gums and any remaining natural teeth as well while the dentures are out of the mouth.
Smile Horizons Dental Arts in Mississauga offers both complete and partial dentures. If you are missing teeth, we encourage you to book a consultation and see if dentures are the right option for you. Please call us at (905) 607-8778
If you are looking for a dentist in Mississauga for
Dental Dentures
please call us at
(905) 607-8778
or
book an appointment
online.
Ask Questions
We will gladly answer any questions you may have.
Ask Questions
Book Online
Smile Horizons Dental Arts offers the ability to request your dentist appointments online. Schedule an appointment now!
Book Online
New Patient Forms
By filling out the New Patient Forms ahead of time you will save significant time on your visit.
New Patient Forms
Our Distinguished
Dentist in Mississauga
A smile is a curve that sets everything straight!
Dr. Hytham Elwi

MSc Fixed and Removable Prosthodontics, DDS
Dr. Hytham Elwi is a highly qualified dentist with a specialization in Prosthodontic Dentistry. He obtained his DDS degree in 1993 and later completed an MSc in Fixed and Removable Prosthodontics. With over 12 years of experience in general dentistry, Dr. Elwi developed a special interest in implant dentistry and cosmetic dentistry.
Dr. Elwi's expertise lies in full mouth rehabilitation cases, and he has a confident approach in handling them. He is a registered member of prestigious organizations such as the Royal College of Dental Surgeons of Ontario (RCDSO), Ontario Dental Association (ODA), Academy of General Dentistry (AGD), Former member of American Association of Implant Dentistry (AAID), Jordanian Implant Dentistry Commission (JIDC). Additionally, he has been an active member of various overseas study groups and associations.
Having moved to Canada in 2015, Dr. Elwi has worked in multiple dental clinics in Ontario, utilizing his extensive knowledge and experience to provide exceptional dental services. He is not only dedicated to his profession but also a proud father of four boys who share his passion for sports and music.