New Patients are always welcome!
Our clinic, conveniently located at 3145 Dundas St W, Unit 13, Mississauga, takes pride in offering a wide range of dental services, including cosmetic dentistry, catering to all ages.
It serves as an easily accessible dental home for residents in the heart of the city.
Contact Us
Dental Implants
At Smile Horizons Dental Arts, we provide a variety of solutions for replacing missing teeth. Discover our dental implant services and restore your confident smile.
Dental Implants
Smile Makeovers
At Smile Horizons Dental Arts in Mississauga, we specialize in smile makeovers to enhance your confidence. Trust our expert team for exceptional care and stunning results.
Smile Makeovers
Clear Aligners
Our advanced aligner technology effectively straightens your teeth, allowing you to attain the stunning smile you've been dreaming of.
Clear Aligners
Botox
Smile Horizons Dental Arts lives up to its name; we combine dental science and artistry to boost each patient's smile appeal.
Botox
Fluoride Treatment
Have you ever had a fluoride treatment? Our dentist near you offers fluoride treatments at your cleanings and exams.
Fluoride Treatment
Therapeutic
Our dentist in Mississauga, ON, Dr. Hytham Elwi, offers therapeutic Muscle Relaxing Injections near you.
Therapeutic
Emergency Dental Care
Smile Horizons Dental Arts provide patients with access to immediate and convenient emergency dentistry services with a dentist or dental professional.
Emergency Dental Care
Full Mouth Rehabilitation
The first step in determining whether you need full mouth rehabilitation is going to the dentist for a consultation.
Full Mouth Rehabilitation
Dental Dentures
If you are missing teeth, we encourage you to book a consultation and see if dentures are the right option for you.
Dental Dentures
Dentist in Mississauga, ON
Smile Horizons Dental Arts
Smile Horizons Dental Arts: Your Trusted Dentist in Mississauga, Ontario
Looking for a dentist in Mississauga, Ontario? Look no further. At Smile Horizons Dental Arts, we offer flexible appointments, including weekends and weekday evenings, to accommodate your busy schedule. We prioritize your convenience by providing services in English, Polish, or Arabic.
Our comprehensive range of treatments covers all your dental needs. From, full-mouth rehabilitation, dermal fillers, smile makeovers, tooth extractions, dental inlays & onlays, sealants, dental implants, crowns, bridges, sedation dentistry, veneers, teeth whitening, and more.
Nearby Emergency Dental for Mississauga Residents
We understand that a dental emergencies can occur at any time. Rest assured, our nearby emergency dentist is available to provide urgent dental care whenever you need it.

Schedule an appointment today and experience our commitment to your oral health and satisfaction.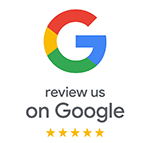 Regular exams and cleanings will help you to maintain good oral health and overall wellness.
If you are diagnosed with TMJ, the next step is treatment and we have treatment options to fit your needs.
Our office stays up-to-date with the latest techniques in dentistry, such as digital intraoral scanners for your comfort and convinience.
Restore Your Smile and Confidence with Dental Implants in Mississauga
At Smile Horizons Dental Arts, led by Dr. Hytham Elwi, we specialize in providing exceptional dental implant solutions. Our services include:
Crowns and Bridges Retained by Implants: Stable anchors that restore functionality and aesthetics while preserving adjacent teeth.
Dentures Retained by Implants: Enhanced stability for comfortable eating, speaking, and improved quality of life.
Digital Flow of Implant Placement: Precise and predictable results using advanced technology.
High Success Rate: Long-lasting durability and comprehensive post-implant care.
Bone Grafting Indications: Regenerating jawbone for successful implant integration.
Cost of Dental implants in Mississauga
Take advantage of our limited-time promotion: 10-20% discount on all implants, including implant, crowns/bridges, surgical guide, and bone graft (if required; conditions apply). Prices start at $2,899 per implant.