TMD/Bruxism Night guards Mississauga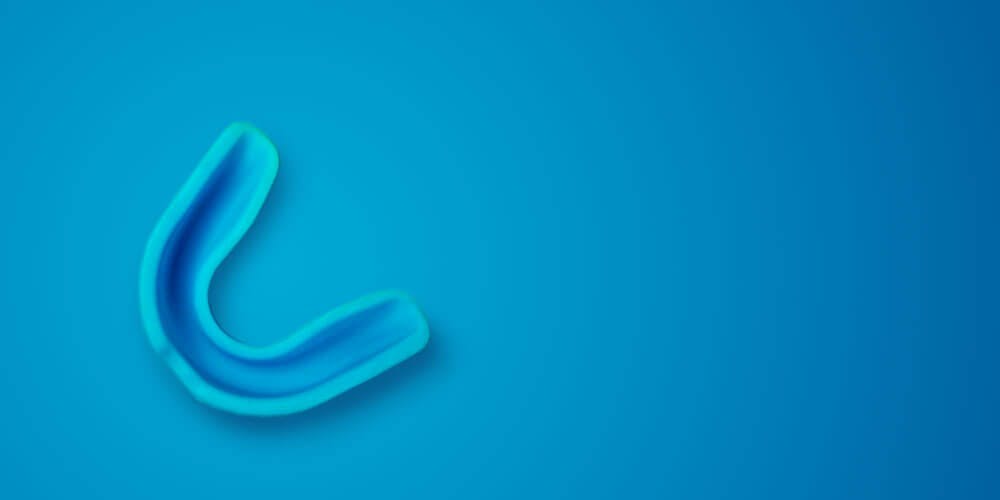 Bruxism is a condition in which you grind or clench your teeth. If you have bruxism, you may unconsciously clench your teeth when you're awake, or clench or grind them during sleep. Mild bruxism may not require treatment. However, for some people, bruxism can be frequent and severe enough to lead to jaw disorders, headaches, damaged teeth and other problems.
Signs and Symptoms of Bruxism
Teeth grinding or clenching, which may be loud enough to wake up your sleep partner
Teeth that are flattened, fractured, chipped or loose
Worn tooth enamel, exposing deeper layers of your tooth
Increased tooth pain or sensitivity
Damage from chewing on the inside of your cheek
Jaw, neck or face pain or soreness
It's important to talk to your dentist if you feel you are experiencing any of these bruxism symptoms. Regular dental checkups can also reveal problems with your teeth if you regularly grind or clench them. Your dentist can recommend a mouthguard so you don't damage your teeth.
TMD stands for Temporomandibular Joint Disorder, and typically this disorder presents in pain in the areas of the joints holding the upper and lower jaw together, which may result in difficulty for the patient in moving the jaw.
Signs or symptoms of TMD include pain and tenderness in or around the ear, the jaw or the muscles face or temples. Other symptoms are problems opening or closing your mouth, and a clicking, popping, crunching or grinding noise when you chew, yawn or open your mouth. TMD may be linked with neck pain and headaches. In most cases, TMD are caused by a combination of factors like jaw injuries and joint disease, such as arthritis. It is believed that bruxism and head or neck muscle tension may make TMD symptoms worse. Stress is also a possible factor.
How can your dentist help with TMD
To properly diagnose TMD, your dentist will conduct a thorough medical and dental evaluation and may take certain X-rays (panoramic) to evaluate the jaw joint and surrounding structures and check your occlusion. He may check the muscles and tissues of the head and neck to test for inflammation. Certain exercises and movements may be involved, and you may get a referral to an oral and maxillofacial surgeon for further evaluation and diagnosis.
Smile Horizons Dental Arts in Mississauga provides professional, custom dental nightguards to treat both bruxism and TMD disorders; contact us to schedule a consultation appointment.
If you are looking for a dentist in Mississauga for
TMD/Bruxism Night guards
please call us at
(905) 607-8778
or
book an appointment
online.
Ask Questions
We will gladly answer any questions you may have.
Ask Questions
Book Online
Smile Horizons Dental Arts offers the ability to request your dentist appointments online. Schedule an appointment now!
Book Online
New Patient Forms
By filling out the New Patient Forms ahead of time you will save significant time on your visit.
New Patient Forms
Our Distinguished
Dentist in Mississauga
A smile is a curve that sets everything straight!
Dr. Hytham Elwi

MSc Fixed and Removable Prosthodontics, DDS
Dr. Hytham Elwi is a highly qualified dentist with a specialization in Prosthodontic Dentistry. He obtained his DDS degree in 1993 and later completed an MSc in Fixed and Removable Prosthodontics. With over 12 years of experience in general dentistry, Dr. Elwi developed a special interest in implant dentistry and cosmetic dentistry.
Dr. Elwi's expertise lies in full mouth rehabilitation cases, and he has a confident approach in handling them. He is a registered member of prestigious organizations such as the Royal College of Dental Surgeons of Ontario (RCDSO), Ontario Dental Association (ODA), Academy of General Dentistry (AGD), Former member of American Association of Implant Dentistry (AAID), Jordanian Implant Dentistry Commission (JIDC). Additionally, he has been an active member of various overseas study groups and associations.
Having moved to Canada in 2015, Dr. Elwi has worked in multiple dental clinics in Ontario, utilizing his extensive knowledge and experience to provide exceptional dental services. He is not only dedicated to his profession but also a proud father of four boys who share his passion for sports and music.